More info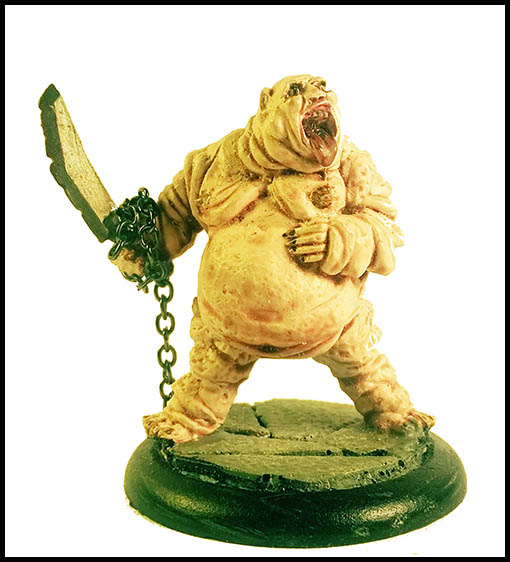 UBER SOLDAT - The Gorger!
(Model in picture has been altered with chain/weapon changed/added)
Comes with 1 miniature total & 1 character card!
This foul creation of the mad Doctor knows no existence with out constant hunger, created to always bo on the hunt, to feed on human flesh! The Gorger is truly a "NIGHTMARE" created!
Miniature unbuilt/unpainted