More info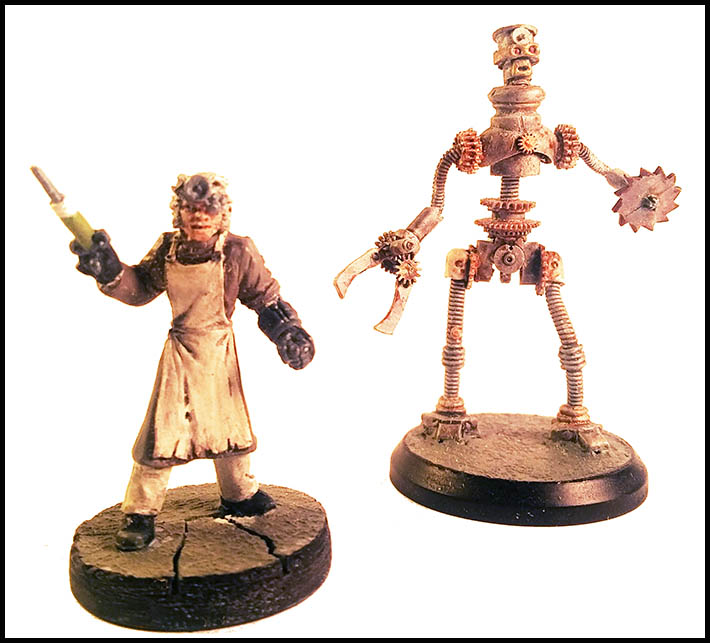 UBER SOLDAT - Dr. Von Kleist & Manfred!
Comes with 2 miniatures total & 2 character cards!l
The master mind behind the "Uber Soldat" program and head of the paranormal division under the Reich. The mad doctor is constantly experimenting on unwilling subjects, his man servant has even fallen prey to his skills. Being close to death, Manfred his life long servant had his brain transferred to a robotic body where he now serves as the Doctors now servant & body guard.