More info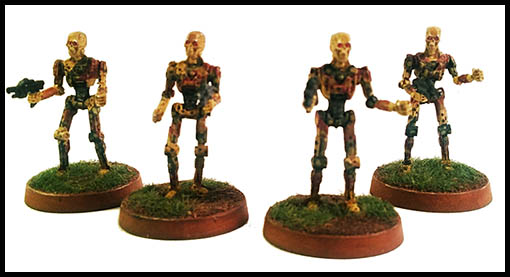 UBER SOLDAT - MK1 Uber Soldat Squad!
Comes with 4 miniatures total & 4 character cards!l
UBER SOLDAT or sometimes known as "Machien Krieger" (Machine Warrior). These Warriors are rumored to have the consciousness of a German soldier without the human factor. They are the perfect soldier, obey orders to the end, tough, hardened exo-skin, and armed with the modified STG44m and MG42m. The weapons have been created and improved for the Uber Soldats to fire a withering hail of rounds with no re-loading ever seen and that only they can be armed with. These machine men advance relentlessly, never stopping, always firing and hard as H--- to take down!