Payback! - Uber Soldat Expansion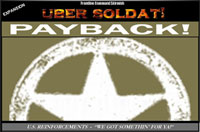 Payback Rules
The U.S. forces have been getting pounded by these new Super Soldiers of the Reich. These men want to go home, and now they are looking at the possibility of this war going on indefinitely. Every day more men fall to the new German weapons, yet they fight on. Well, new equipment is arriving and more to use it. Armed with new "Super" ammo, the U.S. troops are hankering for some PAYBACK!
All miniatures are 28mm and come unpainted.
This expansion will allow you to field units with some hard-hitting ammo and a Bazooka that the men need to take down those so-called "UBER SOLDAT." As the boys have told them, "We got somethin' for ya!"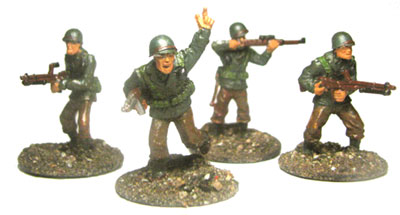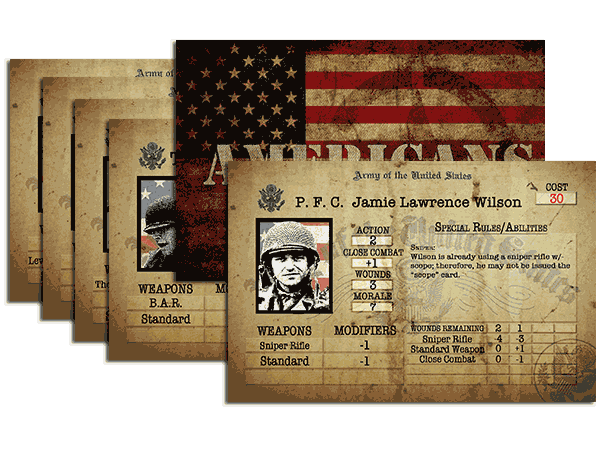 U.S. Infantry
Included in this set is Sargent John H. Bryan and his squad of men who are armed with B.A.R.s and a sniper rifle with special ammunition to bring down Germany's new soldiers, the Uber Soldat!
U.S. Infantry Character Cards
Each model has his own character card which outlines his abilities and weapons.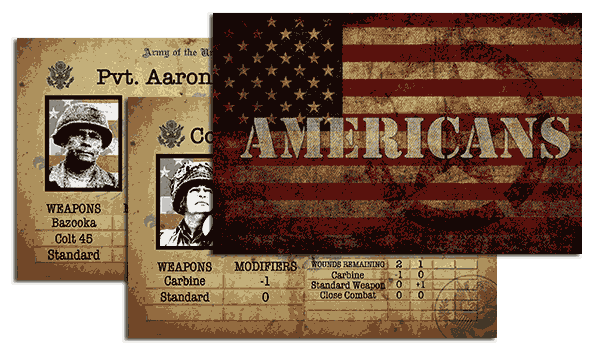 Bonus Airborne Character Cards!
As an extra bonus we have included 2 U.S. Airborne character cards, a bazooka team. You may use them for 2 of the included models in place of the U.S. Infantry cards or supply your own additional Airborne miniatures.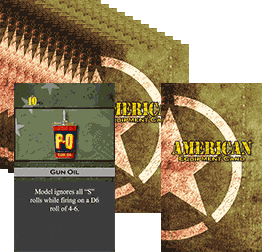 New Equipment Cards
New equipment to arm your troops with to deal with the enemies, the Uber Soldat. As they say, "We got something for ya!"