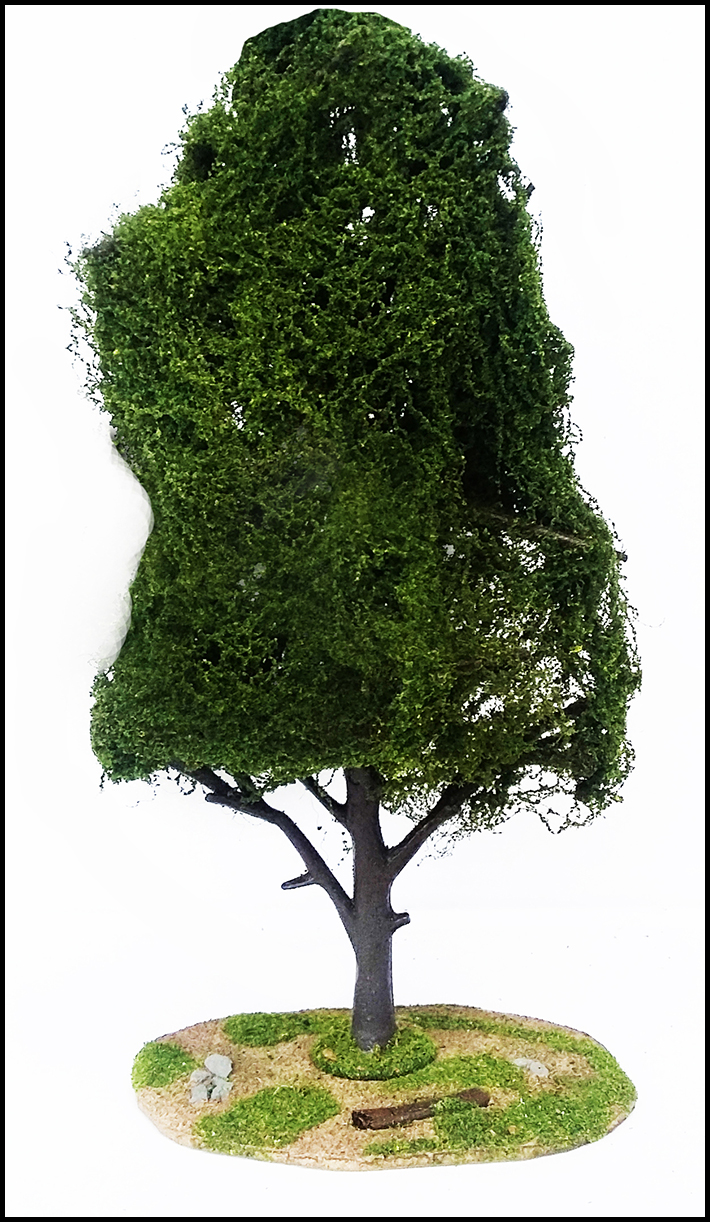 Just one of MANY ways this item can be painted/flocked & foliage added! Clump foliage is included but was not added to the section in the above picture. You can add as desired.
THE BOCAGE - 1 Large Tree Section 2 - Comes with the following to make your hedgerow section.
1 x highly-detailed (approx. 4" x 2 3/4") resin-cast Earth/Rock/Fallen Tree-limbs base.
1 x Bare tree trunks for your hedgerow sections (5-7 inches tall - taller with trunk extender!).
1 x tree trunk extender
"Tree-Making" material is included to make your trees as seen above!
1 bag of flock is included to make your trees as seen above!
1 bag of clump-foliage to add bushes to your hedgerow sections.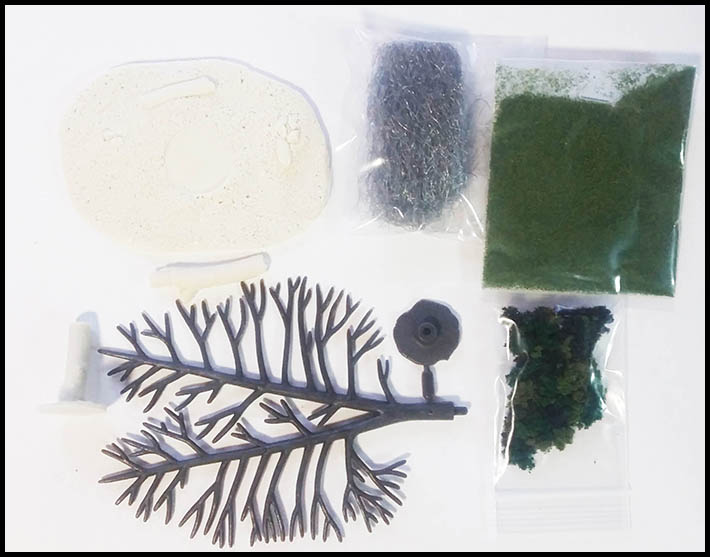 An example of what is included with this set (above flock now comes in one bag) contents may vary slightly from picture.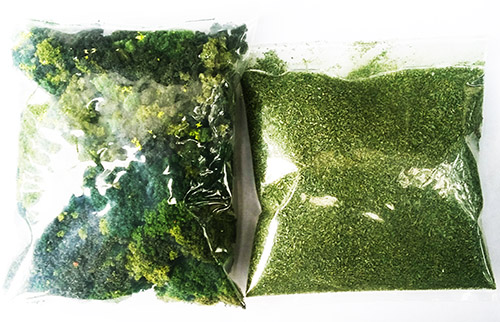 Example of Tree trunk extender with tree added to make the tree taller.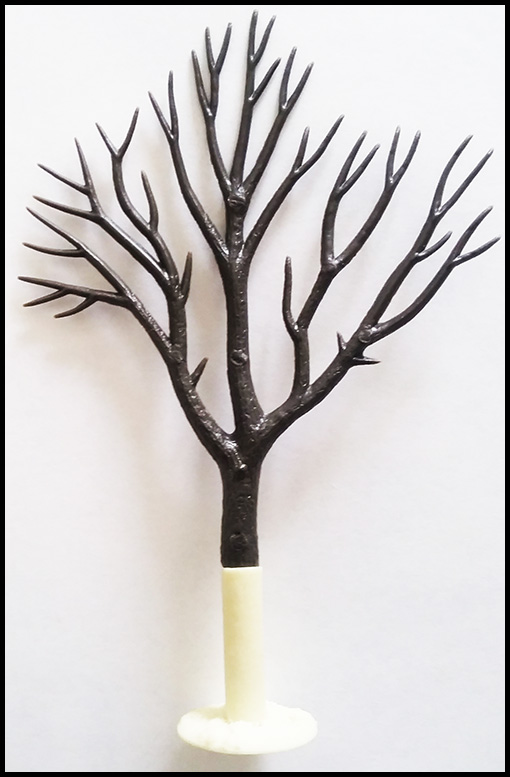 As stated above two bags of Flock & Foliage to customize your Bocage sections!
We painted the above Hedgerow Sections by first washing them with warm soapy water and drying completely. We then sprayed them with a Rust-Oleum Camouflage 2x Ultra-Cover 279180 "Sand" Spray paint purchased from Walmart. Next we stained it with a dark brown stain and let dry, painted the rocks and so on and then applied the Flock/Foliage and trees. Very simple process which is outlined in much more detail in the link below.
Check out the "Frontline Games: The Bocage Hedgerow Set – A closer look and Building/painting tutorial" on this blog site for pictures and a build/painting tutorial!
More information concerning the "The Bocage" Hedgerows of Normandy!
What is a "Bocage" in French? - A "bocage" is a kind of garden, one with big trees. A "Wooded" area or "Grove".
Once off the beaches, the men hit the hedgerow country. These were not like the hedges back home, but a thicket of rock, dirt, and all manner of vegetation which formed walls in this part of France. Miles of this country had to be taken, and it was some of the most dangerous fighting in the war.
The models were designed so no two sets will be alike.  This kit comes with several components such as trees, "plants," foliage/flock for you to make your trees, hedges, and more! You can make each and every section different, so you can recreate your battles in the hedgerows of Normandy!
MODELS ARE SUPPLIED UN BUILT/UNPAINTED. PAINTED MODELS ABOVE ARE TO PROVIDE EXAMPLES.